Books maybe the same wherever you buy them, but the service you receive is not. englishbooks.jp offers a fast, friendly and reliable service. We can also help you select books for your classes because we are publisher-agnostic, we represent all publishers in one place and can help you find what you need from across the board of ELT materials.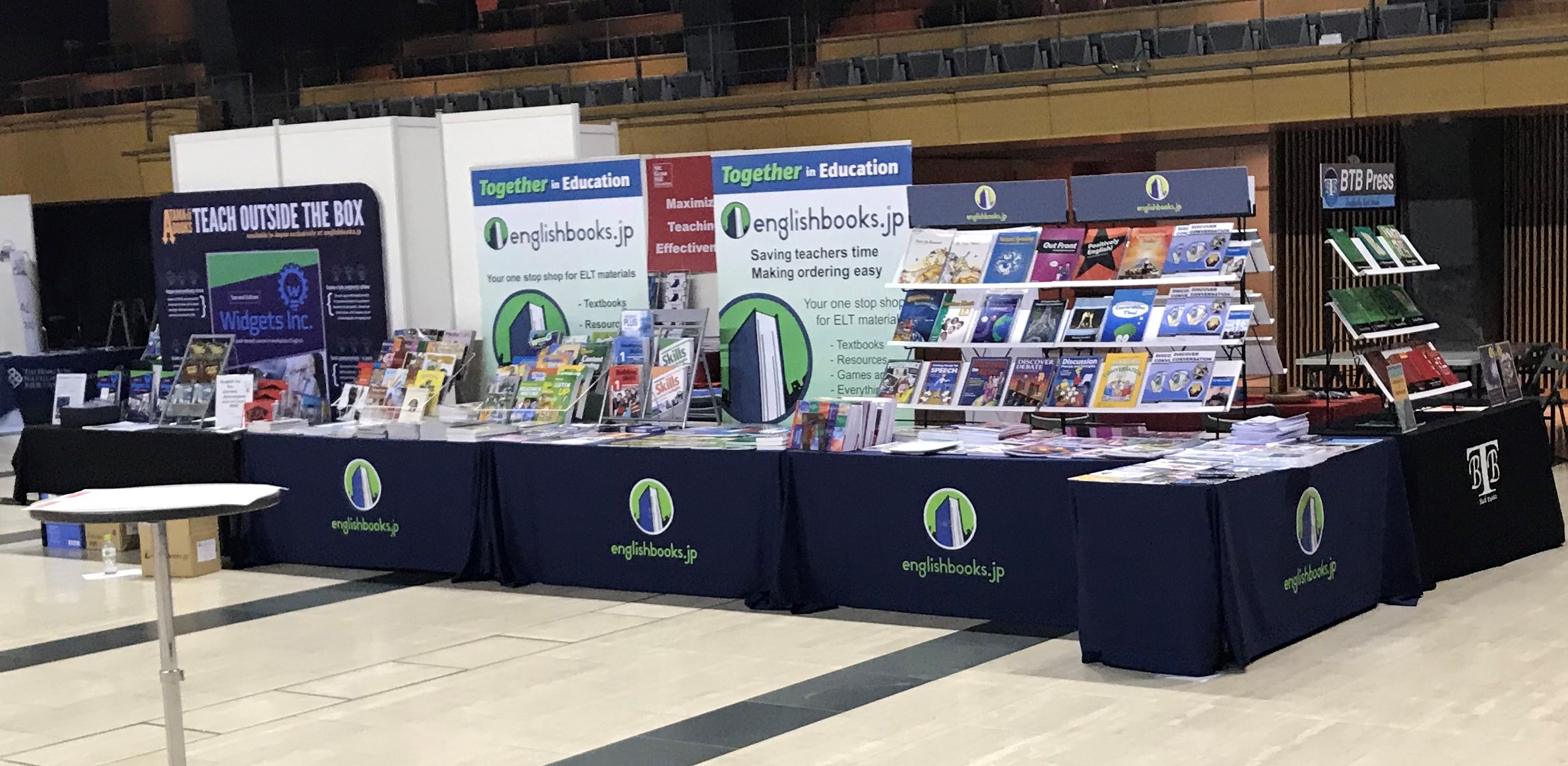 About Englishbooks.jp
If the zoom room time is not convenient send us a real time message HERE with your phone number or email and we can set up a meeting with you at JALT or after
If you are looking for a university book now click here
CLICK HERE to request an inspection copy
If you don`t have time this weekend ant JALT
You can also join our online virtual book looks click HERE to see the schedule and pick a time that suits you
OR
Request a meeting at JALT or another time HERE
OR
you can email Colin Bethell colin.bethell@englishbooks.jp
www.englishbooks.jp offers ELT teachers two things.
1                 A one-stop-shop for sourcing any ELT materials you need with speed and efficiency.
2                 A variety of unique texts and readers imported or made in Japan that you can buy directly from us or through any bookseller.
Contact us at JALT or through our 2021 virtual booklook tour, to discuss your supply needs or to find a book for your course.
The www.englishbooks.jp exclusive book catalogue, includes many small and niche publishing companies and independent academic authors.
Many are written by and for teachers and students in Japan.
Contact Englishbooks.jp
Our Sessions